If you're looking to improve your service, swiftly manage stock or open tabs on busy nights, you need a suitable a EPOS with those capabilities. Bars are a bustling environment and require a system that can ensure a smooth operation every time.
Speed Up Service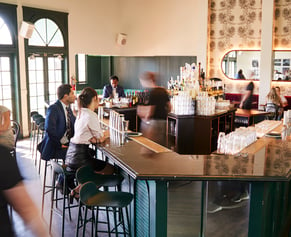 EPOS software can help process high volumes of transactions. Whether it's happy hour or a promotion, POS systems will let you serve more guests at a quicker speeds, and cut down waiting times.
An intelligent UI allows bar staff to navigate the system easily by finding items in seconds, opening tabs and processing payments effectively.
This optimises your service and makes sure you provide quality service to your paying customers.
Managing Staff
An EPOS can be especially useful to track staff activity. If you're worried about stock going missing, an EPOS back-office lets you grant access to select members of staff, deterring any bad practices within the workplace.
You can authorise managerial staff to process refunds and voids and set permissions for a discounts, meaning employees won't be able to abuse the system.
Similarly, you can monitor each employee's performance and track their sales. This gives you an insight into your staff behaviour such as when they clock in and out, take their breaks and identify top performing members.
Stock Management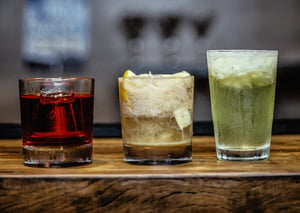 Have better control of your supplies with a proper stock management system. Bars have to manage a huge volume of alcohol during inventory and selling. Therefore theft of stock or running low isn't an option, and can negatively affect the business.
An EPOS like SPARK enables you to keep track of stock levels and be alerted when they're low. There's no worry of running out with the ability to place supply orders and create supplier profiles on the system.
SPARK has a wide range of features suited for bars and busy venues that will help staff complete their tasks much more proficiently. A well-designed and intuitive EPOS can drastically improve your businesses performance and ultimately, increase sales.
Interested in learning how SPARK can assist your business? Email us at info@sparkepos.com to book your FREE demo below.