The Importance of Cash Management and Security with EPOS Systems
With so many new innovations in technology, especially with POS systems, data security can be overlooked when presented with an array of exciting features.
As a major component of your business, finding a till system with sufficient security measures and effective cash management needs to be taken into account. Here are a few features you need to consider when looking at EPOS systems for your venue!
Data Security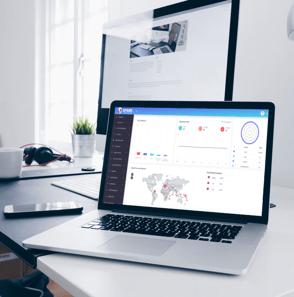 A main concern for any businesses is data security, especially in this technology driven era.
This is why having a secure EPOS is key. Several people in your business will be using it meaning there have to be some boundaries in place.
You will want to make sure data such as business transactions, employee details, customer relationship management (CRM) data and all other sensitive data are secure on your EPOS.
Not only are you handling your venue's information but also your staff's and loyal customers.
Having a cloud-based back office means that all data is backed up and securely stored where authorised staff can access it. This also means that, in case of theft or damage to the actual terminal, everything will be safely stored on the cloud.
Data Access
You don't want every member of staff to view private data on the back office. Or for staff to alter information on the cloud which could be detrimental to your business.
As mentioned before, there should to be some

boundaries which is why a system like SPARK allows you to assign permissions to select members of staff.

This provides you with better security and peace of mind, knowing only certain employees have access to sensitive business data.
Cash Management
An EPOS with an effective cash management system means that you can track the money going in and out of your business, especially for petty cash and receipts which can sometimes go unaccounted for.
By having a proper cash management system in place, you'll be able to monitor your cashflow should there be any theft or abuse of the system. It's equally useful when experiencing financial issues and you need to know where the money is going from your business.
A well-designed EPOS should include features necessary for efficient cash management, and sufficient security measures to prevent theft or abuse.
Authorisation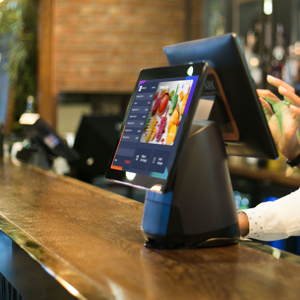 As well as back-office authorisation, a system that allows you to assign specific permissions to your employees when handling discounts, refunds and voids is crucial.
Having the ability to restrict these functions means employees can't void items themselves or process refunds which could lead to theft.
Instead these permissions are left to managerial staff, avoiding any bad practices and allowing you to manage your cash flow without worries of theft.
The same authorisations should be considered when offering discounts as part of a promotion or staff discounts.
Assigning selected access stops staff from putting through any discount and only grants them permissions for a certain discount percentage. This will restrict abuse of the system and possible theft of money and stock.
Finding an EPOS system that can do all the above, as well as provide basic functions needed for Hospitality, requires careful consideration and knowing what's right for your business.
The great thing about EPOS systems like SPARK is that they can be tailored to your business needs. We know every business is different so you can select or drop certain features for your system, depending on what you want or need.
SPARK also provides a high level of security to manage your data and cash flow, and with the cloud office all of your business data is backed up and stored safely.
Find out more information about SPARK and the security features available on our system!