Hospitality businesses are relying on technology to maximise their service and business operations. EPOS systems with all-in-one capabilities are used to streamline tasks, such as stock management, customer details, bill splitting etc, and make it easier for staff to carry out their roles. Here are the advantages of an all-in-one EPOS system.
Customisation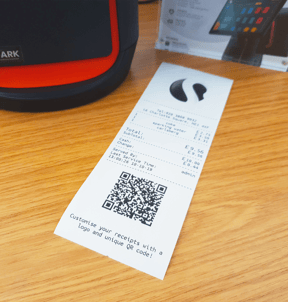 With customisable EPOS software and back-office, features can be tailored to suit your venue. SPARK's easy to use interface and categorised menu means staff will be able to find items in seconds, especially when adding specials or set menus on a regular basis!
The UI gives staff and customers a better experience. By improving employee productivity it will allow staff to provide efficient and quality service every time.
You can even customise your receipts to represent your business with a logo, unique QR code and additional text through the back-office. We've written a blog on how best to utilise this feature and why it can benefit your venue!
Stock Management
An integrated stock management means having more control and saving yourself valuable time.
Make sure you're always meeting customer demands, and never running low on supplies with stock alerts. A proper stock management ensures accurate reports, stock usage and supply ordering, rather than wasting time by physically monitoring supplies.
EPOS software consolidates stock control into a manageable task for Hospitality businesses, and is a key advantage to an all-in-one point of sale system. It enables staff to use their time constructively and attend to other duties.
Customer Details
Great customer service is as simple as remembering names, allergens or specific dietary requirements that make guests feel appreciated.
A CRM feature can store information like this for returning customers, immediately personalising the service and building a relationship. This data can then be used to target personalised promotions, emails and discounts that appeals to the customers and encourages repeat custom.
Better Security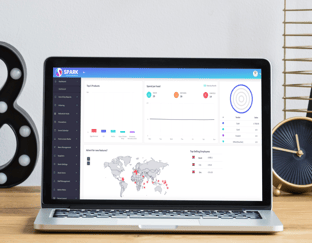 An EPOS can instantly improve your level of security. Grant authorisation to your chosen employees and minimise who can see sensitive information on the back office, and who can authorise refunds and voids on the terminal.
Additionally, individual staff transactions are recorded and can clearly indicate any bad practices.
Having tighter security measures from the start will deter any theft and misuse of the system that a traditional EPOS wouldn't be able to provide.
Lower Cost
A full EPOS system might seem like a costly investment however, the cost of an all-in-one system with integrated features has a lower cost. This is mainly because it's cheaper to have one provider covering maintenance and support. The option to tailor the system to your business needs also saves money and means you're not spending on unwanted features.
Those are a few of the benefits of an all-in-one EPOS system and ways it can improve your business. If you're interested in learning more about SPARK, make sure to book your FREE demonstration below!