How Restaurants Can Stay Ahead of Their Competitors
A large number of restaurants are opening every day and potentially stealing your customers, especially when there's buzz around a launching venue.
It's up to restaurant owners to figure out new ways to beat the restaurant competition without it affecting business and sales. These are a few methods to give you an edge on your competitors.
Knowing Your Competition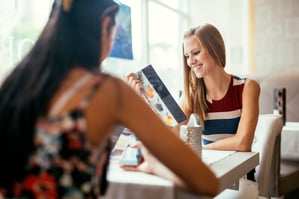 If you goal is to stay ahead of the rising competition, take the time to get to know the businesses.
You can achieve this by visiting the restaurant, taking a look at their menu, trying their food and experiencing the overall atmosphere.
Take note of their service and any standout points that you can implement in your own venue - plan according to your discoveries to improve your own business.
Price Menu Items Accordingly
Your menu plays an important role in your business. Charge too much and no one will want to buy. Price it too low and you could be losing money, despite the buzz and repeat custom from those low prices.
Visiting your competitors restaurant will also give you an insight on their pricing and ensure you're not over-charging or making a loss in comparison.
Keep an eye on your highest and lowest selling items - the goal isn't to match your competitor's prices but give your menu some thought. If you see your customers are willing to pay for a popular dish, you can push those items more and increase sales.
Use Technology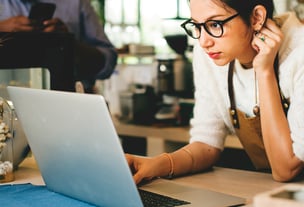 Incorporating technologies in your restaurant can improve your efficiency and help maintain your business.
For instance, social media platforms are effective in promoting your venue and driving sales.
An EPOS system with detailed reports gives you a look into customer behaviour, allowing you to market your business in a way that's appealing to them.
Your POS system also plays a part in the level of service. A streamlined and intuitive EPOS will be able to decrease waiting times, ensuring customer satisfaction and a boost in sales.
Those are a couple of ways to retain your customers as more and more restaurants launch. Be aware of your own venue's performance as well as competing restaurants to aid you decision making process.
Have any questions about SPARK? Email info@sparkepos.com to speak to a team member or find out more below!