An EPOS (Electronic Point-of-Sale) consists of hardware and industry specific software, designed to help run your business more effectively and efficiently.
In comparison to old school till systems that recorded the number of sales, an EPOS can do the same amongst a host of other functionalities.
It can record key data and generate detailed reports. This gives owners an insight into the business, allowing them to make actionable changes that benefits the venue; whether it's to increase sales, monitor staff or cut costs.
EPOS systems like SPARK can be tailored to a businesses needs and include a number of features such as stock control, CRM, employee management and more.
EPOS Hardware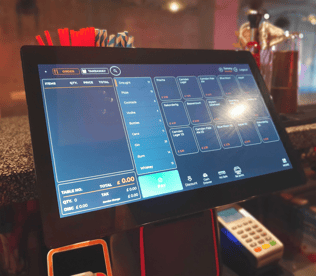 Depending on the EPOS provider and the system, the data can either be held on servers on-site or in the cloud.
Systems with servers on-site are costly to update or replace in case of theft and damage. An efficient option is a cloud-based EPOS utilising SaaS (Software as a Service) where the provider automatically updates the system as part of a paid monthly subscription.
The main terminal hardware should include a touchscreen monitor which enables staff to see the order screen and process payments.
An EPOS may have multiple screens like the SPARK Dual Screen Terminal used to display the order summary as well as promotional content.
In most cases, EPOS systems come with additional components and hardware that complement the entire system. These products are optional but are recommended to optimise business operations.
The additional products include:
Printer - A small device using ink or thermal paper to print a customer record of the transaction.
Tablet/iPad - A portable device that can be used as an EPOS, or synced with the main EPOS terminal for table-side ordering.
Scanner - Barcode or QR scanner that electronically reads codes for quick identification of items or staff ID on the EPOS system.
PDQ - A card payment device used to transfers funds via chip and pin, contactless or using Apple/Android Pay.
Cash Drawer - A secure metal drawer to store cash.
EPOS Software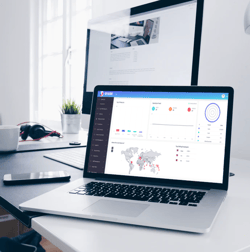 EPOS software provides the tools to analyse your business, allowing owners to make informed decisions when targeting certain areas of business.
Having an in-depth insight into customer behaviours and internal operations will aid in optimising business efficiency and growth. There are different EPOS packages to choose from - some with basic EPOS functionalities and others with advanced features.
Some software can be customised for specific business needs depending on the EPOS provider and the packages they offer.
To find the best EPOS system for you, read our articles on Choosing The Right EPOS and The Advantages of an All-In-One EPOS.
Have any questions about SPARK and how it can benefit your business? We are offering FREE demonstrations of the system below!