We had a blast
Restaurant & Bar Tech Live
last week! If you came down to see the terminal and spin the lucky wheel - we hope you had just as much fun as we did!

Restaurant & Bar Tech is Europe's leading exhibition dedicated to showcasing the latest technologies in the restaurant and bar industry. The event gives attendees the chance to experience exciting new products in action before purchasing. It is designed to provide exceptional insight into the hottest new tech trends within the industry, including Self-Ordering Kiosks, Innovative POS hardware, robot servers, as well as as well as thousands of suppliers related to the industry across interior, food, technology and much more!
It was fantastic to see the range of different products and companies, including Ripples, who gave us this amazing drink!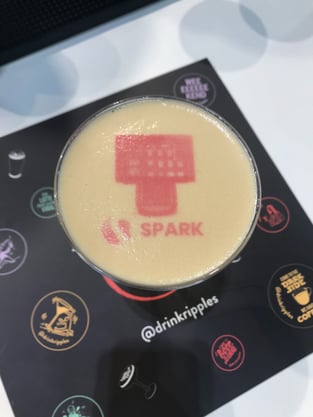 The main goal of the event is to inspire ambitious hospitality professionals to implement technology and innovation into their business. The latest systems and gadgets aim to boost profits, build your brand, and help attract a load of new customers! At SPARK, we're honoured to have been a part of such an exciting event and loved demonstrating our system's innovative features and tools to such a wide audience.
We also ran our
Lucky Wheel giveaway
at our stand which gave those who booked a demo the chance to win a fantastic prize. We gave away over 300 prizes including discounted software, Amazon Fire tablets, a full EPOS system and even a 5 day trip to New York City! Congratulations to our lucky winners!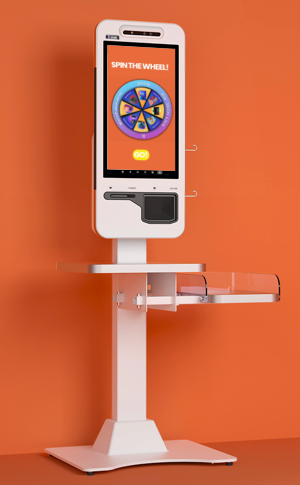 If you need to get in touch with us about claiming your prize, contact us here.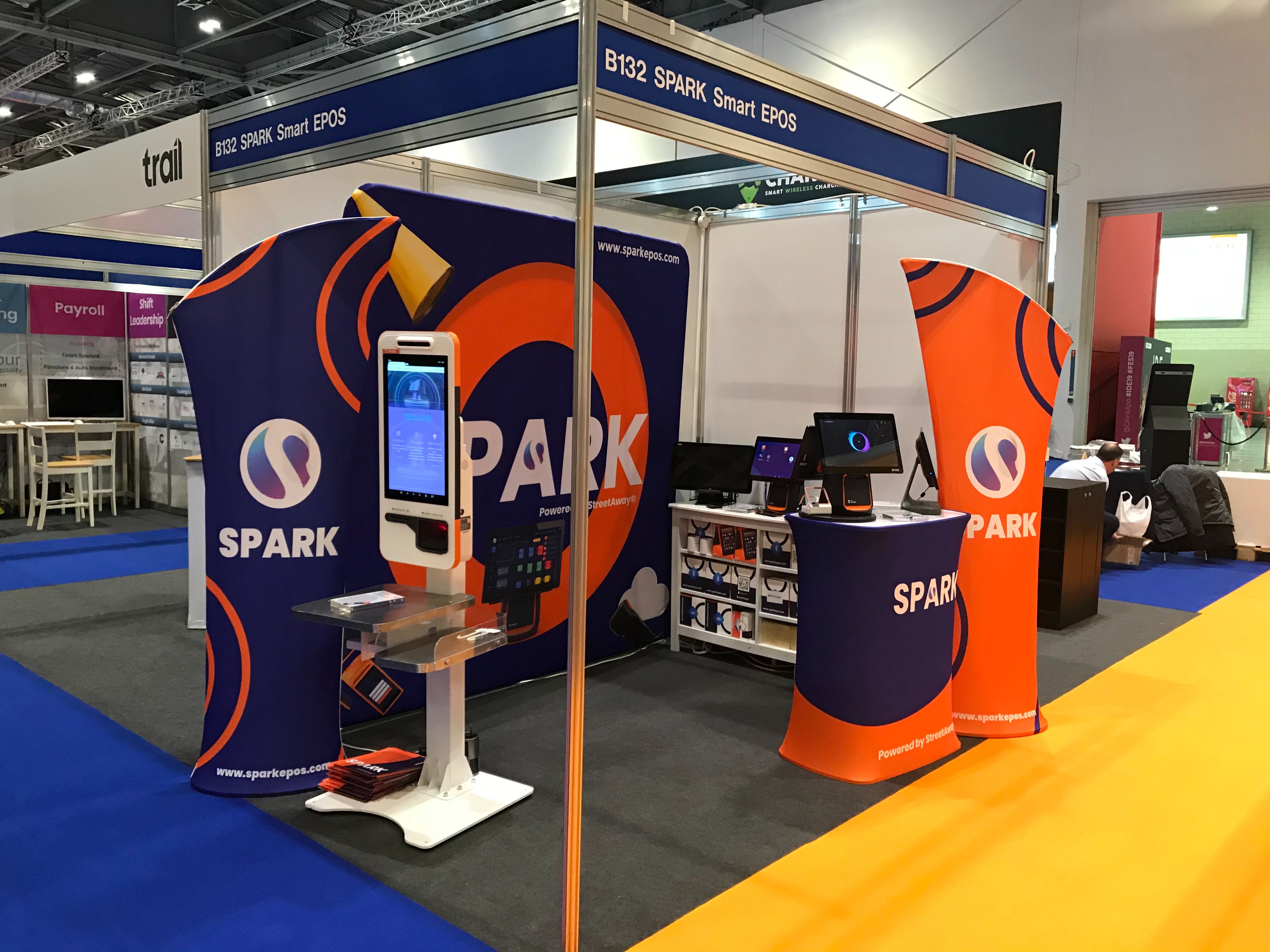 With so many innovative new tech products, we wanted to find out where SPARK really stood out in this competitive industry. So, we asked attendees that showed a keen interest to complete a quick survey.
Here's a list of the most popular features:
In the hospitality industry, your EPOS needs to be reliable, quick, and most importantly easy to use. Most hospitality owners consider this a high priority when choosing a new system, which is why the ease of use of SPARK really impressed visitors at the trade show! The intuitive interface means basic operations will feel instinctive to staff, reducing training time to minutes, saving you time and money even before sales are made.
The up-sell prompts feature was also a huge hit. Recommended side dishes and preferences can easily be configured to menu items in minutes, so staff are encouraged to up-sell throughout the customer journey.
Please note the terminal has a touch screen interface, the cursor in the video above is just for demonstration purposes.
As well as up-sell items, attendees loved that the 14 listed allergens are already available on the terminal or handheld device for quick selection, streamlining the ordering process.
With SPARK, your whole management system can be accessed at any time from any device connected to the internet. This means you can view your full sales reports, edit recipes, alter prices or check your stock levels from the comfort of your own home, without having to visit your venue. It's no surprise the cloud based aspect of SPARK was one the most popular elements.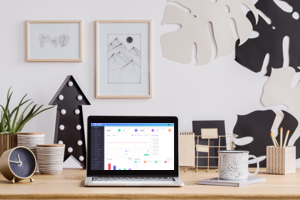 Our sleek hardware, including the dual screen terminal, handheld devices, and
iPad ordering solutions
definitely sparked a huge interest for business owners! Attendees also got the chance to view our self-ordering kiosk, which hasn't even been launched yet.
As technology moves forward, especially in the
hospitality industry
, innovative modern hardware, integrated systems, and self-ordering solutions, are becoming a necessity to implement. It's no doubt SPARK's modern feel, interface and tools make it a highly competitive product in the market.
Watch a quick overview of SPARK below!
Our system was designed by hospitality professionals for hospitality professionals. The aim is to provide SME's with the latest technology and tools to compete with the bigger chains but for a fraction of the price. With basic software packages starting from
£38 a month,
it's no surprise that the cost of SPARK was a great advantage for attendees.
Overall, the trade show was a huge success for SPARK! It was a great opportunity to speak with potential customers, and showcase our innovative system. Keep an eye out for us at our next trade show, we'll be at the Northern Restaurant & Bar expo in Manchester in March 2020! If you want to find out more about SPARK before hand, click the link below.