New technology and innovations are key to a business's success. It allows you to stay ahead of competitors by improving service and overall operation. But how can you do that? Here are a few upgrades you need to consider for your restaurant.
1. Food Delivery Apps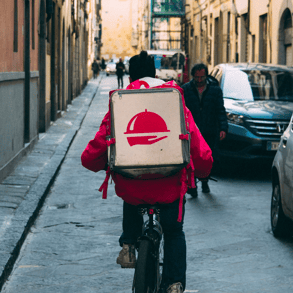 Food Apps such as Just Eat, Deliveroo, Hungry House are currently dominating the food industry. They're giving customers the option to order from their favourite restaurant at the touch of a button.
If you haven't thought about joining one of these services, you're missing out on a significant number of sales, and should be jumping on a trend that isn't going away. In fact, more delivery services launched following the success of food apps; Uber Eats being one of them.
People love convenience and the more accessible your restaurant is, the more sales you'll get. Working with one of these apps will also increase your online reach just by association, and again, drive more sales.
It's something your business can't afford to miss out on - not when so many consumers use Food Delivery Services that even fast food chains, such as McDonald's, are using these apps.
2. Crypto-payments
Cryptocurrency is the future of payments, and something you can integrate with your business using the SPARK terminal. We've partnered with UKEX, a digital assets exchange platform that allows SPARK to accept crypto-payments effortlessly.
Want to know more about our cryptocurrency integration and UKEX partnership? Make sure to read our informative blogposts on the topic.
The reason why cryptocurrency is a viable payment method is due to the boom in digital currency and more specifically, Bitcoins.
Allowing crypto-payments broadens your customer base and encourages spending a digital currency that couldn't be spent in actual venues - which is no longer the case! It gives digital wallet holders a reason to spend valuable Bitcoins at your venue!
3. Customer Loyalty Program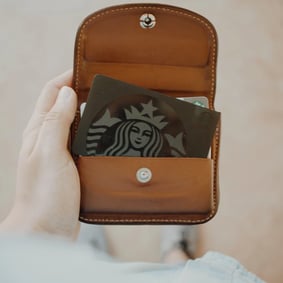 Implementing a customer loyalty program is a great way to attract new customers, as well as retain existing ones.
It's a well-known and effective method that gives customers a reason to come back, make more purchases with the incentive of receiving a reward. It also builds trust in your brand, meaning they're likely to spend more.
Loyalty can also translate into positive word of mouth, and gives your business credibility when your existing customers recommend you to others. All in all, it boosts your sales, engagement and makes customers feel appreciated.
4. Table-Side Ordering
A valuable piece of hardware you need in your restaurant is a Handheld device, especially if you want to improve your customer service and increase sales.
SPARK Handhelds and iPad ordering are synced with the terminals - this means all orders are sent directly to the kitchen without having to revisit the terminal, allowing for a smooth operation.
Table-side ordering also encourages up-selling with staff recommending popular items that are best paired with customer's order such as wines or desserts, making that extra sale!
Handhelds are a great way to take orders, eliminating handwritten tickets and miscommunication between staff! It's upgrade that can drastically improve your internal operation.
Those are a few upgrades that your venue would greatly benefit from. If you're interested in learning more about SPARK and all its available features, book a FREE demonstration below!