Out with old, in with new..
As a result of the huge advances in technology over the past 20 years there aren't many industries that still operate mostly the same way they did before the modern evolution of the internet, the emergence of smartphones, apps and general advances in technology.
The hospitality industry however breaks that mould, for the most part hospitality businesses still operate with pre-cloud era software, obsolete reservation, ordering and payment systems as well as market and advertise their business in the same way they have always done yet their customers' demands, buying habits and reviewing habits have completely changed.
Taking restaurants as an example of this, a customer of 20 years ago would have found the number of the restaurant in their phonebook and called to make a booking. Today over 8 in 10 customers make their reservation through an online booking platform, yet amazingly only around 15% of restaurants in the UK have an online booking service.
It is quite staggering that 85% of restaurants in the UK are limiting themselves to only 20% of the market by simply failing to modernise their business.
Looking further into customer behavioural changes, the customer of 20 years ago would leave either happy or unhappy and share their experience with a select number of friends. Studies indicate a customer shares good experiences with 7 in 10 people versus a bad experience with 9.5 in 10 people. Today's customer however, will share their experience online with the world through social media and online reviewing platforms such as TripAdvisor.
With 86% of modern customers going online to look at a venue before making a decision on a first visit, it is increasingly more important for businesses to have a strong online presence and direct good reviews to their website, social media outlets and TripAdvisor page. Furthermore 90% of modern customers' buying habits are influenced by digital marketing resulting in an average increase of 30% in sales compared to conventional methods.
Logically, you would then expect today's hospitality businesses to have digital marketing at the point of sale to; increase sales by 30%, influence customers to buy desired products and encourage good reviews, follows, likes and shares on their social media pages.
Yet they continue to operate in the same way they did 20 years ago with no digital marketing and limited sales messaging provided on paper posters or business cards.
Out with the old..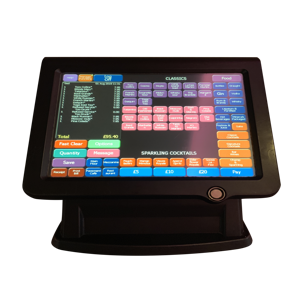 In with the new..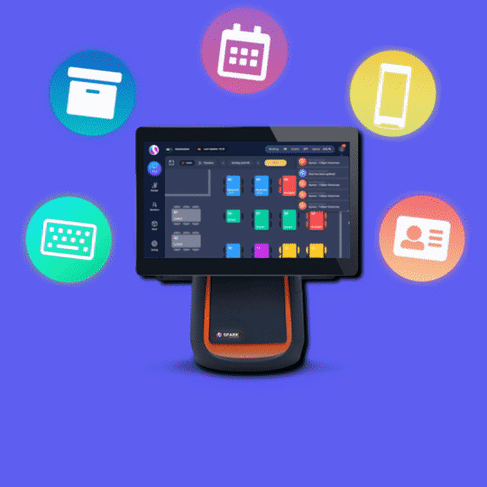 Customer Led Convenience
The wealth of options available at the click of a finger online has fully shifted the power to the customer in modern hospitality as they look for best value, best location, and the best reviewed venues. The customer journey today involves multiple touch points across multiple channels between the point of first looking online to visiting the venue and any sticking point or challenge along the journey such as an inconvenient booking process to in-venue ordering issue or the payment of a time-consuming group bill can result in lost business and poor reviews.
Modern customers demand ease of convenience, just as they can experience in their everyday life through apps, social media, online bookings and check-ins, advance ordering and loyalty programmes. Anything other than a seamless customer experience with zero friction is not going to cut it in today's fast paced, convenience led world of hospitality.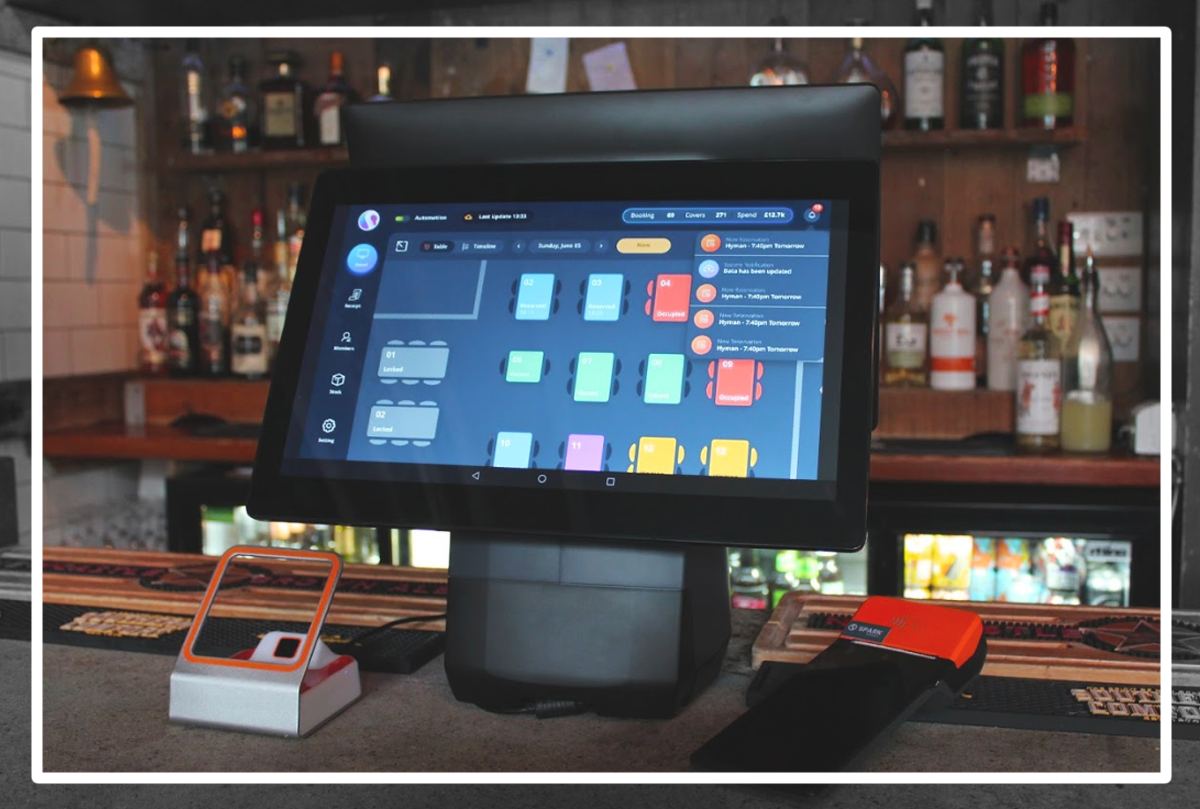 The SPARK fully-integrated system allows businesses to interact with their customers on a greater level through digital solutions with our revolutionary Dual-Screen terminals. SPARK EPoS also has a unique online reservations platform which integrates with your in-house table plan in a first of it's kind solution to provide a seamless booking process for customers and business. SPARK enables customers to also receive the convenient, fast-paced service they require with tableside ordering and payments unified in the sleek SP1 & SP2 mobile payment and ordering devices, which also have simplistic bill splitting for customer and staff.
Modern Customer-centric Marketing
To remain in the forefront of customers minds businesses must offer personalised services and connect with the customer on an individual level at every opportunity. There are few better examples of this than the success of Starbucks with their personalised coffee cups.
Customers want good quality service, recognition and above all made to feel special. Everybody appreciates that special moment when the bartender remembers their favourite drink, the barista serves their coffee just how they like it or the waiter/waitress knows how they like their meal served. Personalised moments like these differentiate the customer's experience from the rest and increase returning visits, great reviews and referrals and increased sales.
With SPARK you can create individual customer profiles with detailed personalisation ranging from allergy notices and dining preferences to birthdays and anniversaries to ensure your customers always receive the special experience they desire. The SPARK CRM not only enables the business to personalise their customer experience but also manages loyalty programmes, reservations and purchase history as well as personalised marketing tools.
Purpose Built Technology to boost Profits
Current industry technology is designed with a singular purpose, for example; single-function food ordering, payment or cash registering systems. This one-dimensional and obsolete technology leaves businesses with limited integration, resulting in high running costs across multiple platforms with poor functionality and inadequate data which inhibits the businesses ability to prosper.
SPARK EPoS provides businesses with multiple integration platforms including payments and business management services. Many businesses currently operate card payments as a separate entity to their POS system with costs associated to both. SPARK Pay offers the business one unified payment and ordering solution which reduces costs.
Looking into business operations, studies show that more than two thirds of hospitality businesses actively use customer satisfaction information to make core business decisions which can range from opening hours, targeted customer offers and special events. The SPARK cloud office encompasses a wide range of data from product sales, staff performance, stock management, menu performance and special promotions. With these informative and easily accessible analytics business owners can make data-driven decisions.
Purpose-built revolutionary terminals, integrated mobile-ordering and payment devices as well as digital marketing will enhance your customer interactivity and increase sales whilst reduced operational costs mean you can really SPARK your business into life with SPARK EPoS!
If you'd like to see our live demo online showing off the features of our terminal book a meeting with me using our link below, and see how we can create solutions for you.