Best Practices For Your Restaurant
Restaurants have certain standards to meet and for employees to follow. Whether it's fine dining, a casual restaurant or a cafe, having a structured operation means there's no misuse or oversight that could impact the venue negatively. To stay clear of that, here are some Best Practices to encourage at your restaurant!
Motivating Employees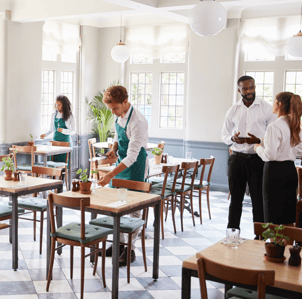 It's important that your workforce are motivated and ready to start their work day. Staff are the driving force behind a business, and need to be encouraged in various ways besides being paid a wage.
Here's our post with tips to increase employee motivation that we recommend reading - it'll highlight the importance of having a driven team behind you and how it can affect your business.
It's always good to make sure your staff are fully trained or given additional training if required. They should be equipped to handle different situations and have good knowledge of the business.
Encouraging good communication and individual support will be beneficial to your workforce as well as recognising their hard work. Regular meetings and monitoring their performance will help you do that.
Customer Satisfaction
With a motivated team on board, they're ready to provide quality customer service. Businesses rely on positive word of mouth to boost sales and the best way to do that is by making sure you and your staff are going the extra mile.
Even if the food is great, poor service and attitude will make a negative impact and reflect badly on the business. A friendly and attentive attitude goes a long way and makes customers feel looked after.
If there are issues with food or unexpected delays, handling it professionally will give them a positive experience at the venue and more likely to recommend the restaurant to others.
That's why promoting a friendly service should be a regular practice amongst the employees and part of their training.
Stock Rotation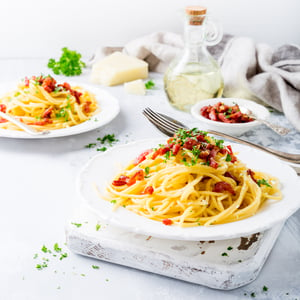 Practicing stock rotation and proper food storage is a must for any restaurant. It will help reduce unnecessary food waste and makes sure food is safe to serve.
Proper stock management is required to keep track of new and old stock.
Certain produce and protein will need to be used before their expiration, otherwise the business will be losing money and creating avoidable food waste.
This can happen when new stock is delivered and staff use the fresh ingredients instead of the the older stock.
Which is why encouraging proper stock rotation, dating and labelling supplies and an appropriate stock management system is necessary for a restaurant.
Organised EPOS System
Your POS is the central component of your business and can help you stay organised when dealing with a fast-paced environment.
SPARK is equipped with stock management features for easy ordering and tracking stock levels. You can also monitor your employee performance, their sales and when they clock in and out. There's also SPARK's Customer Relationship Management feature that helps you build lasting relationships with new and existing customers.
All the features are consolidated into one system, making it more manageable and organised for the whole team. Our easy to use and innovative system will encourage proper management and structure in a bustling environment.
Inspiring positive routines and practices at your venue will greatly benefit your business and also restricts any bad habits from taking place.
Ready to take control with SPARK and maximise your business efforts? Find out more below and book your FREE demonstration!